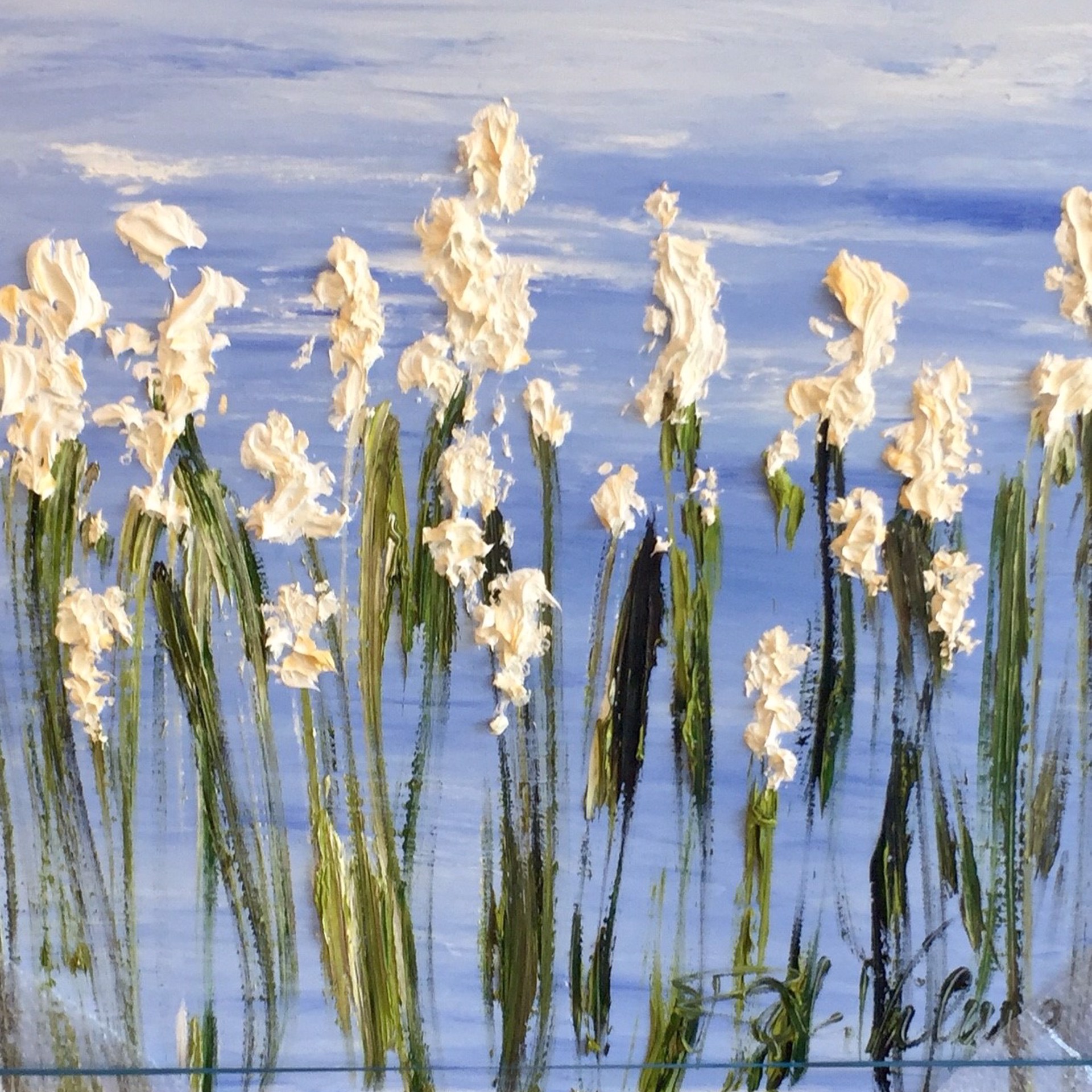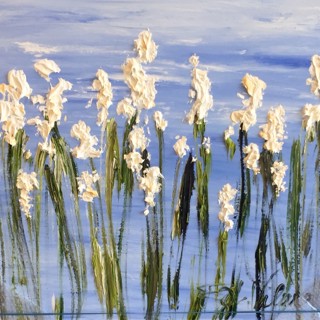 Flowers are Rita Vilma's preferred subjects and provide her with a virtual limitless palette of color. She prefers to paint with oils using bold, rich colors and utilizes the impasto technique to create an almost three-dimensional effect to her artwork. Rita's paintings reflect her vision of nature and she hopes to spread beauty and happiness through her art.
Born in San Francisco and having traveled much of the world as the daughter of a military veteran, Rita feels very fortunate to have been exposed to the beautiful natural scenery of the Bavarian forests to the Mediterranean coast and the botanical beauty of the Hawaiian Islands to the lush Puerto Rican tropics all which inspired her earlier and more recent floral pieces.
Her love of art was evident early in her life when she was voted "Most Talented" in her senior year of high school. She continued to follow her love of art and was exposed to different disciplines while pursuing a Fine Arts degree.
Rita's artwork can be found in art galleries in Marietta, Georgia, Hilton Head Island, South Carolina and Raleigh, North Carolina. Her previous exhibitions include Trilogy Art Show at Marietta/Cobb Museum of Art, Atlanta, Georgia; Fauna and Flora, Arc Studios and Gallery, San Francisco, California; The Healing Power of Art, Manhattan Arts International, New York, NY.
Read More